Saturday & Sunday October 13 & 14, 2012
…and always the second Sunday in October…
One Sky, One World – Long Beach, WA
One Sky, One World – Miriam Schaffler,
a regular at One Sky, One World,
shows off a 'Lady Kite Flyer' kite.
In 1986 during the cold war, Jane Parker-Ambrose traveled to Russia in hopes of presenting a three-foot diamond kite featuring the American and Soviet flags on each side of the globe. In Moscow Valentina Tereshkova, the first woman in space and the president of the Soviet Women's Peace Committee received this kite as a symbol of efforts worldwide for peace and understanding.
This was the beginning of this annual kite-flying event celebrated not only in Long Beach but all over the globe.
Everyone-young and old, beginners and experienced-is invited to participate at the Bolstad Ave. Beach Approach between 10 am and 4 pm both Saturday and Sunday this coming weekend, October 13 & 14.
There will be kite making and kite flying lessons available for all. Experienced flyers will decorate the sky with large and varied shaped kites for everyone's fun. Everyone flying kites can sign the worldwide register.
Here is an interview with Jane Parker-Ambrose, discussing the origins of the annual One Sky One World Kite Fly for Peace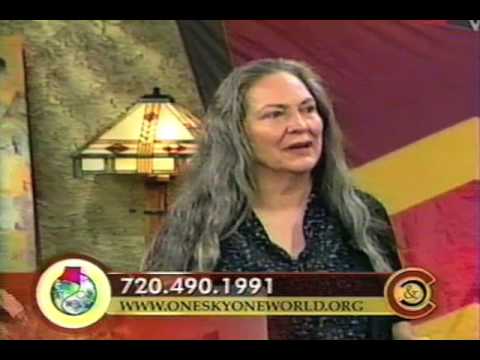 Other questions? Call 360-642-4020 or email info@worldkitemuseum.com
One Sky One World, International Kite Fly for Peace is held the second Sunday of October annually, around the globe.
World Kite Museum Concert Series
Featuring World Famous Ragtime Pianist Bob Milne!
Doors Open 6:00 pm –  Performance Begins 7:00 pm
General Admission (seats are first come first served)
Tickets · $30 in advance , $35 at the door
 
Refreshments will be available by donation:
Hor's D'Oeuvres
Crudites
Baked Goods
Wine & non-alcoholic beverages 
A clever wit and fast fingers make Bob a joy to behold.  
The World Kite Museum is happy  to announce the auspicious return of one of our favorite friends of the museum: Bob Milne.  For almost a decade Bob has made an annual appearance at the World Kite Museum for an intimate evening of fun, frolic, and song.  After a two year absence we are pleased to revive this amazing tradition.  Seats for this event are limited so call us today to reserve yours.   Tickets are $30 in advance and $35 the day of the event.    We will have refreshments available before, during, and after the concert from area restaurants for an additional suggested donation. Bob Milne CD's and other materials will be available for sale as well and Bob himself will also be available before and after the event to sign autographs.  Tickets are available online: http://wkmbobmilne.eventbrite.com/or by phone: 360-642-4020.  Email: info@worldkitemuseum.com  for additional information. Tickets are non refundable except in the case of concert cancellation.
About Bob Milne:  
A living legend in blues and ragtime piano, Bob began his career playing French horn for the Baltimore Symphony.  He has the distinction of being one of the two ragtime/boogie woogie pianists who have been interviewed and recorded for the Library of Congress.  Bob has played all over the country for presidents and heads of state. His style of performance is unique and fluid, he creates the set list on the fly, combining standards and improv, running through blues, ragtime, boogie-woogie, and jazz interspersed with tales of his travels around the country and the rich history of his favorite musical genres.  Bob usually plays concert halls filled with hundreds of avid fans.  Get your tickets today to experience America's "Journeyman piano player"! 
MEET OUR FEATURED FLYER:
11 Year Old Travis Reedy! 
Travis Reedy is an average kid; he likes school, church, and hamburgers.  He also just happens to be one of the most talented natural indoor kite flyers  we have had the pleasure to witness.  Come see him perform along with a host of other amazingly talented flyers.  
Come see Travis in action and learn how to perform some cool tricks yourself!    
 2013 12th ANNUAL WINDLESS KITE FESTIVAL
January 18, 19 & 20
    Indoor Kite Flying Competition and Performances
Location
Long Beach School Gymnasium
Washington and 4th St South
Long Beach, WA 98631
Performance Times
 Saturday January 19th 
11-12: Single Line Competition
2 pm: AKA Individual Indoor Competition 
 Sunday January 20th
11 – 12 am: Indoor Hot Tricks
12 – 1:30 pm: Demonstration Show
1:30 – 2:30 pm: Grand Finale
The gym is open for participant practice, demonstrations, and indoor flying lessons Saturday and Sunday from 8am to 5pm except during Performance Times.
There's always something to see.
Admission: Donation
 Details:
Friday the 18th - gym opens at 4pm. Bring a flat kite or two to color the walls with. Friday is all about setting up and some free flying time.
Saturday morning the gym will open at 8am for more free flying time.
At 11:00 the 1st ever Open Individual Indoor Singleline competition! Judged with the same score sheet, rules, and format as the Unlimited event. An indoor competition just for the single line kites.
Then more free flying time with plenty of opportunity for  people to try/learn indoor flying . We love to help people get started with a quick lesson.
At 2:00 we will have the main event. The AKA Open Individual Indoor Unlimited competition. Last year we had 22 competitors, and we expect a great showing again this year!
                   Registration for  competition is $15 –  on site only.
More free flying time until around 5:00 pm.
At  5:00  we go to the Kite Museum for the Italian Potluck Dinner.
There will be awards and a bag raffle. Bring that special raffle item, the funds raised go toward supporting the Museum.   Meet  the new museum Executive Director, Chelsea Libby.
Sunday the gym will open up at 8:00 for more free flying time.
At 11:00 will be the Indoor Hot Trick Shoot-out, demos and the grand finale starting around 1 p.m.
After all that you'll get even more free flying time!
 Other Kite Things to do that Weekend 
Take an indoor flying lesson
Visit the World Kite Museum down the street at 303 Sid Snyder Drive, to experience the family fun and history of kite flying.
Take time to view indoor flying films.
Join the jolly local and participant groups for the Italian Potluck, Raffle and Award Ceremony Evening. Admission is a dish to pass and something for the raffle.
Asian New Year Celebration
Beginning February 9th & 10th 2013.   Featuring the Meloy Collection of fine artifacts we will be celebrating the year of the snake in style!  Come to the museum to see our wide collection of Chinese hand painted kites and artifacts and create some art of your own with your family.  We will have a caligraphy table available where you can learn to write the Chinese characters for snake, and create your own unique symbol to represent your name, similar to the stamps used for identification in China for many years!  Exhibit is included in regular admission.  Runs through March 2013.